About Data Publishing
Data Publishing is the premier publisher of telephone directories in the United States. Our business model is geared toward providing detailed and accurate white pages and yellow pages listings to local telephone companies and private communities.
Yellow page directories produced by Data Publishing printing services are focused on or built around providing your customers a complete, easy-to-use phone book in print and digital mediums. Advertisers will be pleased by our industry-leading quality and distribution that generates a high call volume because of its simple functionality.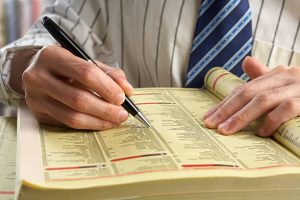 We also offer businesses an opportunity for hyperlocal geosites, allowing vendors to promote their products and services in towns you want to target. The sites are a perfect tool to build your online presence across multiple towns.
Businesses listed in our telephone directories will also have access to powerful tools that can improve their Search Engine Optimization (SEO), Paid Search (SEM), and Brand Management.
Headquartered in Bluffton, S.C., we have proudly served companies and communities in seven states across the Southeast and Midwest since 1986. The company is a subsidiary of HTC – the largest telecommunications cooperative in the United States – so you can rest assured that we understand your publishing and advertising needs.
As the way that potential customers obtain their information has changed, so has Data Publishing. Our products include online yellow pages and local search options with tools geared toward today's on-the-go mobile lifestyles.
Our responsive mobile apps offer features that allow users instant access to information such as yellow page listings, advertiser websites, driving directions and white pages – all at their fingertips on a smartphone or tablet. Combine that with an unparalleled print directory and searchable website, and your directory will be the local go-to guide both online and offline.
With Data Publishing as your trusted phone directory partner, you will benefit from long-standing vendor relationships that translate into lower production costs and greater delivery saturation for your company. We will help you increase revenue and expand your capabilities with a comprehensive suite of professional services that includes:
Print
Digital
Mobile Search Directories
White Pages
Billing Services
Advertising Sales
Telephone Directory Design and Layout
In-Market Distribution
Client Branding
Mobile Apps
Data Publishing Highlights:
Over 30 year history of proven success
Unparalleled quality, accuracy and service
Adaptable and responsive business approach keeping local listing searches a relevant function for phone companies
Partnership approach with companies with an emphasis on providing an unequaled product and optimization of local advertising revenues