Alma, Bacon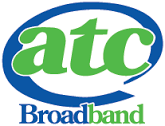 About Area
Alma and Bacon County is located on the Coastal Plains of Southeast Georgia.
A central geographical location and relatively inexpensive land make the area an ideal location for industry and homes. Offering plentiful business services and amenities means nothing without a desirable quality of life to support it all.
Alma and Bacon County is the "Blueberry Capital of Georgia." Blueberries have become the area's point of pride, and are celebrated each year at the annual Georgia Blueberry Festival held downtown in Goldwasser Park.
Directory Coverage Information
Counties:
Alma & Bacon
Towns:
Alma, Baxley, Blackshear, Bristol, Broxton, Douglas, Mershon, Nicholls, Offerman, Patterson, Waresboro, Waycross, West Green
Popular Directory Topics
Apps